Reading Time:
4
minutes
The fashion scene in India is increasing exponentially day-by-day. With the rise in social media users, a lot of start-ups and fashion bloggers have emerged. Common people with an average investment are also being able to fulfil their lifelong dream of being an entrepreneur because of Instagram and Facebook shops. These fashion startups in India have changed the demographics of fashion in our country.
According to Livemint, the Indian fashion e-retail market value is expected to be around $35 billion by the end of this year. Consequently, the Indian fashion industry is generating multiple startups that are trying to capture more market share. Myntra and Flipkart are just a few examples. More and more startups are getting a chance to shine because of the increased opportunities and their stories are nothing short of an inspiration.
1. Chumbak
The brand which started with an idea to create fun and bright souvenirs was started in 2010. In order to raise capital for their start-up, Shubhra Chadda and her husband Vivek Prabhakar sold their 45 lakhs 3BHK in Bangalore. Over the years, Chumbak has become a very prominent name in households and now is one of the most successful lifestyle product brands with over 150 stores in India and around 70 in Japan, along with a strong e-commerce presence.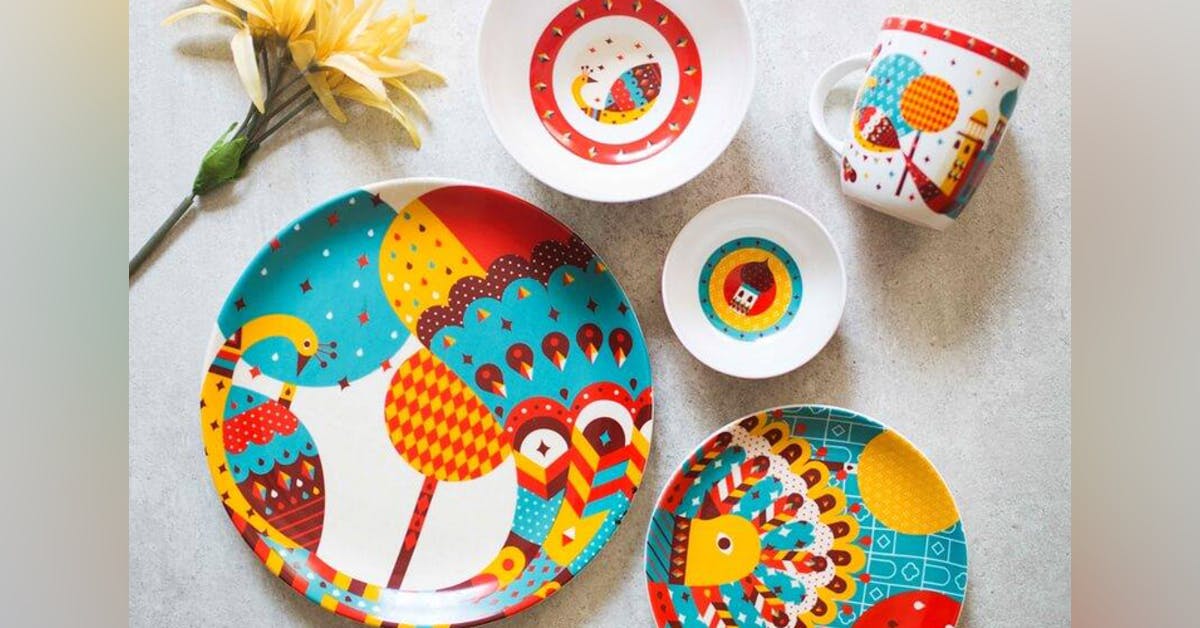 Image source: Google
After starting with the idea of colourful fridge magnets, the brand soon realised the need to broaden their gifting variety and is now offering more than 400 products in different categories including clothes. The best part about Chumbak is that its products are one of a kind and absolutely unique. This is one of the reasons why it is one of the most successful startups in India.
2. Needledust
The brand which started when the brains behind the brand decided to make her own juttis for her wedding and realised her love for them is NeedleDust. Launched in 2014 in Delhi by Shirin Mann Sangha, NeedleDust sells handcrafted leather juttis with handwoven embroidery available in select stores across India.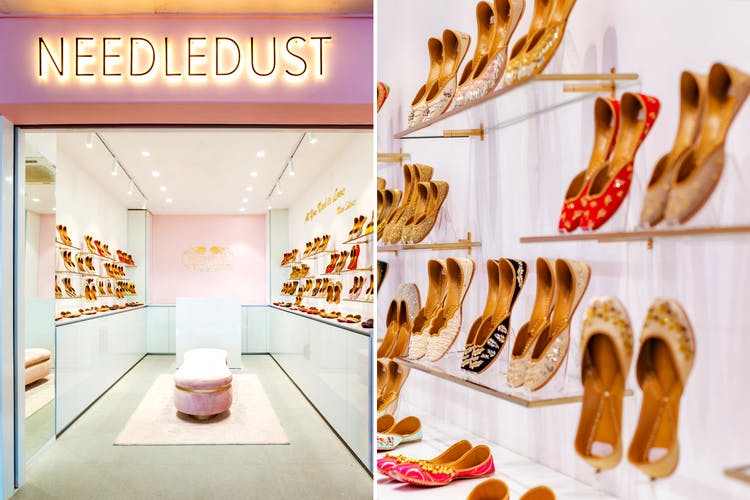 Image source: Google
The main idea behind the startup was sustaining trimmings of heritage clothes and bringing perfection in designs as well as the quality of raw material. A journalist turned entrepreneur, Shirin started the brand 5 years ago and since then it has become a leading brand for handcrafted juttis internationally and enjoys the support of a large clientele worldwide.
It was worn by the biggest names in India including Sonam Kapoor, Deepika Padukone, Priyanka Chopra, Alia Bhatt, Kangana Ranaut, Shradhha Kapoor, Aishwarya Rai Bachan and Katrina Kaif.
3. Flyrobe
Fashion is one of the most waste generating fields in the world. With the onset of fast fashion and social media, people want new clothes every season and don't usually repeat them if they have posted a picture in them. This phenomenon causes a lot of pressure on the environment and our pockets too. That is when Flyrobe comes to the rescue.
Image source: Google
Introduced in the year 2015, this startups idea of not spending a fortune for exorbitant clothes for single-time use and instead buying them for 1/3 of the original price. The brand was a brainchild of three IIT-Mumbai students namely Pranay Surana, Shreya Mishra and Tushar Saxena.
At present, there is a massive demand for premium designer brands like Sabyasachi, Ritu Kumar, Armani, Hugo Boss, and Calvin Klein. Flyrobe is a great platform for customers to experience new brands and styles without worrying about the price tag. It is this innovative thinking that has led the startup to grow from 300 orders in November 2015 to 1,600 in February 2016. This is surely one of the most inspiring fashion startups in India.
4. Zivame
Buying lingerie is a very uncomfortable experience in India with mostly men behind the counters estimating your boob size while you stand there awkwardly trying to ignore the scenario. It was such a common problem in India that, Richa Kar, an MBA student from Narsee Monjee developed an online lingerie shopping platform in the year 2011.
The site offers more than 5,000 styles in 50 brands and 100 sizes–but more importantly, it offers privacy and dignity while shopping for intimates. Zivame has raised more than $48 million in four years and has hit a chord with the growing population of economically independent Indian women who want to pamper themselves. The name Zivame comes from a Hebrew word radiance and that is what the site is bringing in the lives of Indian women.

Image source: Google
Post the launch of the website, questions were raised on Richa's family in society. Her friends and family were worried that she will have to admit that she was selling bras and panties online in spite of being a graduate from BITS Pilani. Initially, she faced a lot of pressure but that didn't stop her from achieving her goals and that has brought her where she stands today. Truly Inspirational!
5. Limeroad
The brand was founded by Suchi Mukherjee, Prashant Malik, and Ankush Mehra in 2012 the company literally has millions of looks being created by users every month through a scrapbook tool. The startups' website is like an online fashion scrapbook which allows the user to create their own looks by choosing from different products showcased on the website by over 1500 vendors and then share it online.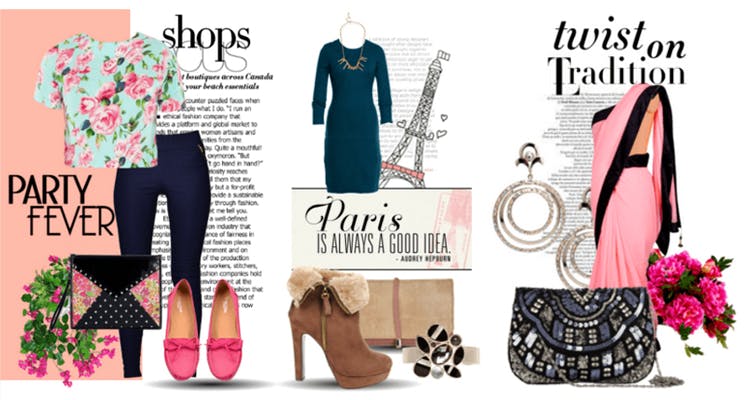 Image source: Google
Different users can select from the numerous styles created and can shop the look or a few items from it. It also allows the facility to let sellers start their own digital store. The innovative idea they follow benefits all those involved as the customer wins reward points for his/her creativity and, the vendors end up selling more than one product as a part of 'the look'. According to several reports online, LimeRoad has 40,000 active shoppers who create 20 lakh looks per month on average.
These were some of the best and most successful fashion startups in India. Read on to find out more
Also Read: The Most Amazing Fashion Trends of 2020 to lookout for